A new episode of the "Tales from support" series. I got the following question:
By the way, is there any way to set the defaults when loading JSONBuddy?
Every time I open  JSONBuddy I have to manually click New File and then select Text View…
The actual issue was, that the new document was opened in the Grid view instead of the Text view in the JSON editor.
So how do you change the default view in the JSON editor?
You can easily set the default view, either Grid or Text, using the "File extensions" page of the "Options" dialog.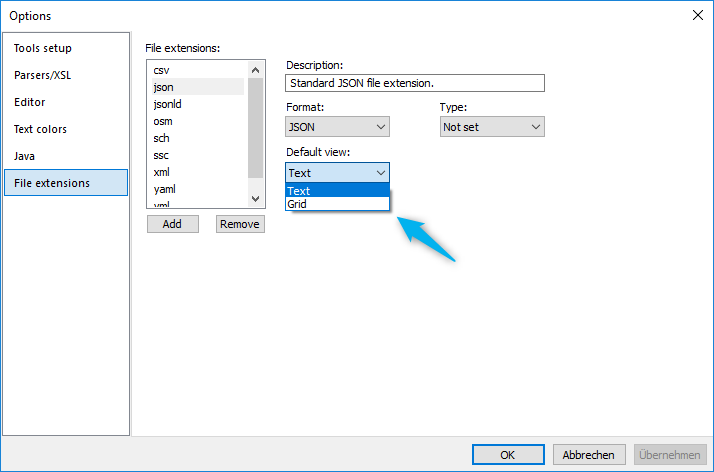 You can do this for each file extension separately. You can also add new extensions to the list and also set the format, XML or JSON, of the file type. The customer also suggested adding a new setting to the editor: "Create new document on startup". Maybe I'm going to add this option to the application. It is our main goal to provide the best JSON editor experience as possible. However, you can also always press Ctrl-N to quickly create a new document in the JSON editor.